Drum and container pumps for all types of medium, with electric or pneumatic motors, also in explosion-proof design.
The barrel pumps consist of two components, a pumptube and a motor.
These two components are available separately or in sets.
Barrel pumps find application when fluid media out Drums are mixed and / or pumped.
For the use of aggressive, neutral and highly flammable liquids, the pumptubes made of stainless steel with AtEx certification are ideal.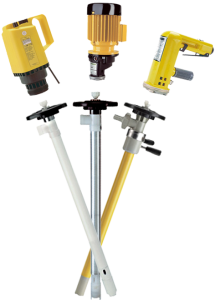 Display 15 Products per page